The first part of the Promising Practices conference on November 5th, was lead by keynote speaker Robert Brooks. Throughout his speech, he discussed the "The Power of Mindsets: Strategies to Nurture Resilience". He told stories throughout his life as a psychologist and educator, and how they apply to helping build resiliency in students. One aspect which he
put a lot of focus on was he importance of being a "
charismatic adult
". He describes this person as one who can connect and relate to a student on both a professional and emotional level. This allows the students' to create an emotional connection not only to the adult but also to the information and education which is being taught, as well as creating a positive feeling.
This idea of a charismatic adult ties greatly into the topic of my first workshop which was titled "Social and Emotional Learning (SEL): Developing A Common Cross Cultural Language". The workshop was lead by Soraya Gomes, a Hispanic woman, and Kathleen Nerstheimer, a white woman. In regards to the way the program was run, I felt that it was very disorganized, they had a lot of information they tried to push into an hour so nothing was too in-depthly discussed. We were handed a thick packet of information to follow
along
with the power point
, as well as
a link
to a website with a compilation of other sources related to the discussion. This allowed me to dive more into the content which was discussed afterwards and get more out of it than just what was presented. They focused on discussing the idea of SEL which is a way to create a learning atmosphere both in adults as well as students which is socially and emotionally aware. This involved being self-aware, knowing how to self-manage, being socially aware, having proper relationship skills, and being able to make responsible decisions. In regards to being socially aware, they discussed the importance of being aware of the social situations around you and being able to empathize with those of different cultures and social standings. While this relates back to the majority of our class, it specifically relates the most to Johnson and his discussion of the necessity of being socially aware in regards to privilege in order to make any progress or change. This also relates back to Delpit and the necessity of teaching the rules and codes of power. Through SEL, students are learning the aspects needed for success in the future. On the same page of Delpit, the different types of teaching, the indirect white teaching style and direct teaching style were very visible in the way the two women went about presenting the information in the presentation. They pulled a lot of attention to it, explaining how through SEL, teachers are able to utilize both and know how to approach the students at hand rather than having a specific style used at all times.
Through following this, Teachers are relating in that professional yet emotionally understanding way, characterizing them as the "Charismatic adults" Brooks exemplified earlier in his speech. Also, through being these "charismatic adults" and creating a space where the students feel emotionally engaged as well as safe, this is helping to create a safe space in the classroom or community they are working in, which as August explains helps further learning, in many of the same ways exemplified by Brooks.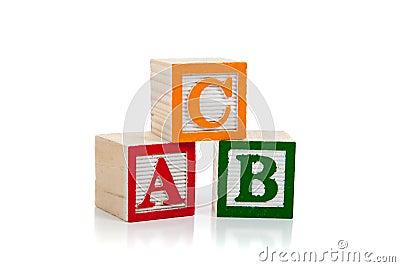 My second session was titled "Building Resiliency Through Play". I was not provided as much information in this session, but it was very interactive and fun, and the information provided was valuable. We opened up with different cray hand shakes which forced many of us out of our comfort zones, as well as forced us to interact with those around the room. We then did an activity which required us to find a partner and hold three blocks together with just our index fingers, and then go around and try to keep our blocks up, while trying to knock down those of the people around you. We then split up to play various other games,
such as operation, Jenga, and a game called Builders and Bulldozers. In Builders and Bulldozers, there where a few builders building block towers three blocks high and everyone else going around and knocking down the towers, as the game went on more and more people were added and the rolls of builder or bulldozer were constantly changing. Afterwards, we discussed the various games we played and how these activities all had a sense of risk to them, but that when portrayed properly, it can encourage students to know how to handle situations of failure properly rather than negatively, as well as helping to promote social relationships and positives through resiliency. Kristen Pepin, a professor here at RIC who led the program also provided
resources
of
books
containing various ideas filled with different games and activities which can be enacted to help build resiliency through acts of play in children.